Gla
d I waited! For years people have been asking me if I have read "The Hobbit" or the "Lord of the
Rings". For some reason I never bought the books or borrowed them from anyone. It was a wise choice. One day I saw The Hobbit in the Kobo store, and decided to buy it, after all the movie is out. I find that movies never do justice to a book. So I bought it for my reader. I started reading:
I it must have been my time to read it. I have always loved books with wizards, dragons, quests and all that goes with it. I found the story entrancing, hard to put down. Always wondering what will happen to poor Bilbo next, what situation he would find himself in. I love how he started the journey (and why) and how it ended. (Good thing I saw this book plus the 3 Lord of the Rings books on sale for $20.00) I am also going read the Lord of the Rings! All three books. Have to, the Hobbit made sure of that. Wanted to see what happens to the little guy. And yes I have never watched the movies either.
I admit some parts did not play out the way I expected and, to me, that is great! I love when I can not predict what is going to happen next. I admit my neighbors think I am a little nuts when I am reading out side and laugh or gasp, they look and realize I am reading than smile and ask what I am reading. Great conversation starter. I swear I am the only one I have met that hasn't read this book and the Lord of the Rings Trilogy.
While I was looking for the cover to post here I ran across another of his books to read, and have added to my library. It is called

The Children of Húrin

by J. R. R. Tolkien and Christopher Tolkien
So it looks like I have 4 books to read now and I can not wait. Just not sure which to read first.
This is not the first series that I have read recently that was written in the early 1900's. What amazes me is that it is timeless. When reading it, it does not read as if it was a written almost 80 years ago. I believe this book will be selling for a long time. After I have finished all the books, I will finally watch the movies.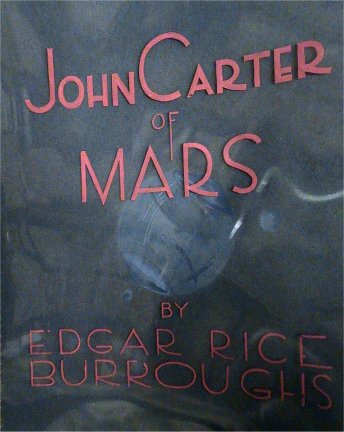 By the way the other series I was talking about was written (or published as articles) since 1912. I have already read the first 5 books and will continue to read after I finish a few more books for my challenges, is called
John Carter of Mars
by
Edgar Rice Burroughs
, but that review will come later. ;) Just thought I would tell you because when I was leaving my doctors appointment, the doctor asked about what book I was reading (take my tablet everywhere so that I can read even for just a few minutes) and he told me what author he was reading, it took me a second but asked if he was reading John Carter but he said he was reading
A Princess of Mars
, which, like John Carter of Mars, is all a part of the
Barsoom - Mars series
.
Well I have to go now, I have a lot of work ahead of me to set up challenge lists and what I have read this year.
Should be back late Tuesday night.
Aj
books@fortheloveofalicesfamily.com