I have never read Jeff Carlson before, and I am glad I found this book.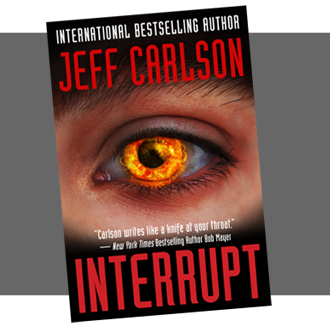 I love the concept of this book and it may be scientific but easy enough for anyone to follow. His theory is so convincing you almost believe it is what has and will happen.
The main characters are easily identified with. You can understand why each thinks and believes what they do.
I love the idea that we all retain some form of

dormant genes

. When the sun starts to repeat it's cycle that all life of the planet is affected. The idea of evolving because of the sun's cycles is unique to me and a logical theory. That humans are affected in a way that activates these genes. He ties today's facts on births etc to show that our bodies know what is coming before our brains do.
Even when the sun actually starts it's event, and we do not know what is happening, the results of it's flares are felt but mistaken as human interference. I could see that happening including what the humans do in retaliation.
It is like history is repeating it self but this time with a twist. Instead of 2 main groups of humans (

Neanderthals and early humans

), more. Also that this time we are advanced enough to see what is coming or happening, gives us a unique chance to survive this current cycle without losing everything we have built and created. It will change human life as we know it.
I could not read fast enough, I wanted to see what would happen and how they figure things out and what they do to protect those who may be able to help man kind. And mankind? What is our future?
I give this book 5 Stars! A must read! Makes you see things in a new way, and think out side the box. I now have to read his other books! I just love how he presents the story and makes you really think that it really could happen. To me, that makes a good author and a good story!